Energy Auditing
With energy costs continuously rising, energy conservation has emerged as a vital economic consideration for businesses and homeowners alike. Each building, from the smallest home to the largest commercial operation, is a unique energy-use system with a consumption pattern that can be measured, analyzed and - in most cases - improved.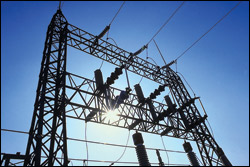 The best strategy for achieving a meaningful reduction in energy consumption is to gain a thorough understanding of the building's energy-use factors and develop a comprehensive conservation approach that accounts for the building's shell, insulation and comfort systems.

Approved Oil performs building energy audits that account for all critical energy-use factors and provide a roadmap for remedial conservation measures. The audit covers several phases of exploration.
Cost Evaluation: We begin by analyzing the building's energy expenses. By determining how much energy is used and accounting for cubic footage, we develop an energy consumption baseline and building profile. Information gathered during this stage also helps us evaluate the effectiveness of fuel choices and purchasing strategies.
Preliminary Building Assessment: We tour the building and record information about comfort systems, windows, doors, insulation and other key variables.
Detailed Building Assessment: We test the building using advanced equipment such as blower doors to assess the sealing of the building shell and identify points of air infiltration.
Comprehensive Report: We combine our findings from the two-stage building assessment in an evaluation report that covers the comfort systems, insulation, air sealing, appliances, lighting and more. The report includes specific recommendations, including the savings potential of each improvement. It also identifies opportunities for cost relief, including grants and tax credits for energy conservation.
Once the evaluation and report are complete, Approved Oil has the resources and expertise to help you implement most of the conservation measures we recommend, including the installation of high-efficiency comfort systems.
We also offer a host of related services, including utility audits, energy consulting, energy procurement services and energy benchmarking.