Company History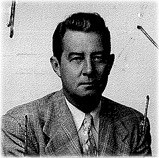 Approved Oil has been providing exceptional service in New York City since 1932. Over the years, we have supplemented our Oilheat delivery with important new services that greatly benefit our customers. We now offer total care for our customers' heating equipment, including preventive maintenance, emergency service and installation of new equipment. Our service contracts provide regular preventive maintenance and help control repair costs.
We have also added a number of services that make it easier to buy fuel. Our budget plan makes payments more manageable, and our price protection protects customers against inflation.
Exceptional service and innovation have helped Approved Oil become the largest family-owned oil company in New York City. We recently grew our business five-fold in a 10-year span, and we now have 150 employees and 84 vehicles, operating out of our new, state-of-the-art facility in Bayridge, Brooklyn. Despite our phenomenal growth, we are as committed as ever to the needs of each individual customer. We've come a long way with this philosophy, and we will never waver.