---
May 2021
March 2021
December 2020
September 2020
April 2020
March 2020
January 2020
December 2019
November 2019
October 2019
September 2019
August 2019
June 2019
May 2019
April 2019
March 2019
February 2019
January 2019
December 2018
November 2018
October 2018
August 2018
April 2018
February 2018
October 2017
September 2017
April 2017
February 2017
December 2016
November 2016
October 2016
September 2016
August 2016
June 2016
May 2016
April 2016
March 2016
January 2016
December 2015
Approved Supports the Catholic Foundation for Brooklyn and Queens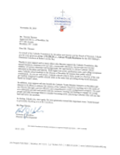 Every year, around the holiday season, Approved Oil likes to extend a helping hand to those less fortunate and to assist those who make it their mission to do the same. After all, that's what the holidays are all about. 
This year, we pledged our support to the Catholic Foundation for Brooklyn and Queens, as an Advent Wreath Benefactor for the 2015 Bishop's Christmas Luncheon at Russo's on the Bay in Howard Beach. Catholic Foundation Director of Development Nicholas J. Vendikos writes, "Thanks to you support and so many others who likewise support the Catholic Foundation, this annual luncheon continues to be not only a memorable afternoon, but provides low-income children, of various ethnicities and backgrounds, the opportunity to choose Catholic school education in Brooklyn and Queens." 
In 2014, this event reportedly raised over $700,000 to benefit the Bishop's Scholarship Fund and Youth Evangelization, and we at Approved Oil wish the Catholic Fund similar success with this year's Christmas Luncheon. 
Bioheat Fuel® And 1010 Wins All-News Radio Join Forces To "Keep New Yorkers Warm" In A Charity Drive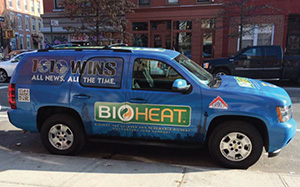 The BIOHEAT FUEL® 1010 WINS Van has been "hitting the streets" in December and January asking New Yorkers to donate gently worn or new coats at specific locations throughout the NY Metropolitan area.

Now you can participate! Bring a coat to the 1010 WINS BIOHEAT FUEL® "Coat Drive" located at APPROVED OIL, 6717 4TH AVENUE in Brooklyn on MONDAY DECEMBER 21ST from 1pm-3pm.

All donated coats will be brought to New York Cares for distribution to those individuals and families in need.
Helping Make Students' Dreams Come True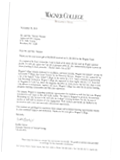 As anyone who's visited this section of our website already knows, Approved Oil supports a range of charitable and educational organizations in their goals to improve the lives of New York City's youth. We love reading the responses of these organizations, but it's an even more special treat when we can hear from the individuals whom our contributions affect directly. That's why this letter we received Kaitlin Girton, Assistant Director of Annual Giving at Staten Island's Wagner College, really hit home. 

In her letter, Kaitlin includes a quote from Rachael Smith, a student from the Wagner College Class of 2017, who writes, "As a recipient of the Dean's Scholarship, I want to thank all the donors who have made my Wagner experience possible. It is with your support that I am able to participate in the Arts Administration program to pursue my dream of working in theatre production." It's our pleasure to help "set the stage" for Rachael's success, as she does the same for others. We look forward to great things from her and the rest of Wagner College's students in the years to come. 
November 2015
Approved Sponsors Staten's Spookiest Event
On the weekend of October 17-18, some 4,000 people attended the Staten Island Zoo's "Spooktacular," making it easily the borough's biggest Halloween event. In fact, tickets for both Saturday and Sunday sold out in just ten days! All told, it took approximately 350 volunteers and performers to man the event's seven themed attractions and 40 individual activity stations, and of course, the support of Approved Oil went a long way as well. 

Approved Oil was glad to sponsor the Spooktacular's "Galaxy's Got Talent" show, which was put on by the Susan Wagner High School Theater Department, and which "was among the event's favorite attractions," according to Staten Island Zoological Society Executive Director Ken Mitchell. In exchange for our support, the Approved Oil company commercial played before each performance and our banner was displayed at several locations throughout the Zoo. But really, it's all about the kids, as over 60,000 children attend the Staten Island Zoo each year through school visits. 

To see what's happening now at the Staten Island Zoo, or to show your support, visit StatenIslandZoo.org. 
Approved Supports Local EMS Provider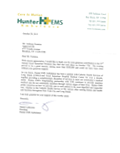 As we all know, New York traffic is enough to make a person crazy. Our drivers work extremely hard to deliver the fuel you need when you need it, 24/7/365, but as important as their job is, it usually isn't a matter of life and death. So, we at Approved Oil take our hats off to all the emergency medical service providers at Hunter EMS Ambulance, a longstanding partner of Catholic Health Services of Long Island (CHSLI) and Good Samaritan Hospital Medical Center. 

On October 17, Hunter EMS held its 53rd Annual Good Samaritan Sweetest Day Ball, and to show our support for the amazing work they do, Approved Oil was happy to make a generous contribution. According to a letter signed by Hunter EMS Ambulance President Daniel Leibowitz, "the evening proved to be a great success, raising more than $300,000 and could not have been done without [Approved Oil's] generous support." 

We'd like to once again thank Hunter EMS Ambulance for providing seamless medical care to our communities. Theirs is truly a worth cause. 

To learn more about Hunter EMS Ambulance, visit www.hunterems.com. 
Approved Gets Involved in Breast Cancer Awareness Month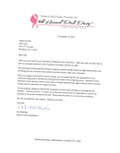 October is a month most typically known for the ghouls and ghosts of Halloween, but far more frightening is the very real global cancer epidemic that continues to shake the lives of men and women in and out of our community. To show our support for National Breast Cancer Awareness Month (October 1-October 31), this year, Approved Oil donated money to Fillmore Real Estate's 8th Annual Pink Party. 

Also known as Pat's Pink Party, this Making Strides Against Breast Cancer event aims to support the work of the American Cancer Society. As Fillmore Cares Chairperson Ann MacBride writes, "this substantial fundraising effort will go a long way toward funding research to fight breast cancer and providing services to breast cancer patients and their families right here in Brooklyn." 

To learn more about Fillmore Cares, visit www.fillmorecares.com. To find out how you can contribute to Making Strides Against Breast Cancer, go to makingstrides.acsevents.org.
October 2015
Approved Oil Sponsors Step for a Cure 5k Run and Walk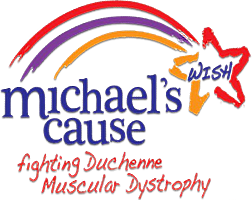 There is no future without the youth, so Approved Oil does everything in its power to support the community-based organizations that assist these young people. One such organization is Michael's Cause, a nonprofit charity that works to find a cure for Duchenne Muscular Dystrophy, a condition afflicting 1 in 3,600 boys.

On Sunday, September 20, 2015, the charity held its 4th Annual Step for a Cure 5k Run and Walk, and Approved Oil was on hand at Clove Lakes Park in Staten Island to show our support. In addition to sponsoring the 5k, a number of Approved Oil employees actually walked in it as well.

We recently received a letter for appreciation from Michael's Cause co-founders Robert and Theresa Capolongo, who thanked us for believing in their cause and joining them in their fight to end Duchenne. We are honored to have been a part of Step for a Cure and proud to have helped make the event a success.

To learn more about Michael's Cause or to find out how you too can contribute, visit www.michaelscause.org. 
September 2015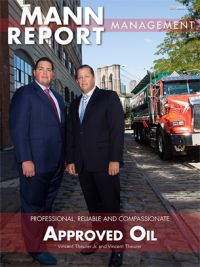 Who's the Mann? Approved Oil's Vincent Theurer!
Approved Oil President and CEO Vincent Theurer recently appeared along with his son Vincent Jr. on the front cover of the September issue of Mann Report Management, a monthly business-to-business magazine covering property management in New York City. For the cover feature, Vincent Sr. sat down with Mann Report's Trip Whetsell to discuss Approved Oil's fascinating history, unique business model and future plans. 

Asked how Approved Oil became New York's premier energy provider, Vincent responded, "I think it's been the result of a number of factors, including hard work, listening to and responding to the needs of our customers, and the dedication of our employees." He went on to describe how our company has changed and grown over the years, moving into natural gas service and wholesale oil. To read the full article, click on the cover image. 
August 2015
Approved Oil Night with the Brooklyn Cyclones
The NY Mets are enjoying a record-breaking season in 2015 thanks in part to their great farm system, which of course includes the Brooklyn Cyclones minor league team. At Approved Oil, we too recognize that our company's success is dependent on the talent and growth of our employees, including our new recruits as well as our veterans. So, to celebrate the success of our employees and to show them how much we appreciate the 
hard work they've put in, we held an employee appreciation night at MCU Park, home of the Brooklyn Cyclones. Our employees and their families were invited, tasty ballpark food and refreshments were provided, and a great time was had by all, as you can see from the photos we took at the game.

We'd like to once again thank all of our employees for their hard work, dedication, dependability, and above all, for helping to make Approved Oil the winning team in every season.
July 2015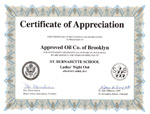 Approved Oil Is Proud To Support Our Community
At Approved Oil, we go out of our way to support the local Brooklyn community, because it's our community too. Approved Oil is honored to have received a Certificate of Appreciation from St. Bernadette School for supporting their April 2015 Ladies' Night Out fundraiser. We like to do our part for the young children of Brooklyn, and are proud to help raise funds that will further enrich their educational experience. 

We're thrilled to have gotten such great thanks for our contribution to the New York Board of Rabbis (NYBR) Passover Fund. Our donation helped the NYBR provide support for critical programs such as advocacy for Israel, Interfaith Relations, Family Violence Prevention, and Chaplaincy. It gives us a good feeling to know our efforts are helping to make a difference. 

We'd also like to thank Holy Cross High School of Queens for acknowledging our sponsorship of their 33rd Annual Holy Cross Golf Classic. Together, we were able to surpass their goal of raising $100,000 for their Alumni Scholarship Fund, which offers four-year scholarships to exemplary members of the incoming freshman class. This year, the Alumni Scholarship Fund awarded 20 Holy Cross students who exhibited outstanding academic accomplishments.

We take pride in being a company that works for the community. Our commitment to serving the public is a reflection of our appreciation of our loyal customers' support. We look forward to sponsoring and supporting other fundraisers that will benefit the community in the future.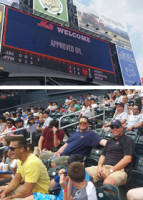 Employee Appreciation Day
Approved held its Employee Appreciation Day at Citi Field on Sunday July 12. Employee Appreciation Day is Approved's way of saying thank you to our staff for all their hard work and the sacrifices they made during the last winter season. Free food and drinks were available for all of our employees and their families prior to the game between the Mets and the Arizona Diamondbacks, and a historic time was had by all, as the Mets were led to a 5-3 victory by backup outfielder "Captain" Kirk Nieuwenhuis, who became the 10th Met in franchise history to homer thrice in one game. Way to go, team! Click here to see more pictures in our "Employee Appreciation Day" gallery.
A Taste Of Local Culture:
Approved Oil Is Proud To Sponsor The 2015 Summer Stroll On 3rd Avenue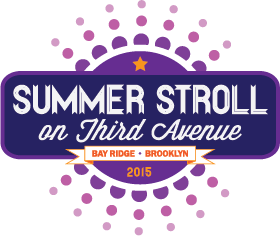 As a longtime member of the Bay Ridge, Brooklyn community, Approved Oil is very pleased to be a silver sponsor of the Summer Stroll On 3rd Avenue. Summer Stroll is a project that gives everyone the opportunity to enjoy Bay Ridge's public center, 3rd Avenue. With the streets closed to traffic, residents and guests can freely roam and enjoy avenue-wide cultural activities, including performances, book signings by favorite authors, and games. It's a great way to experience everything Bay Ridge has to offer, like great dining, cool local vintage shops, and a friendly, vibrant atmosphere.

As a local Bay Ridge business run by local residents, we're especially proud to participate in the 2015 Summer Stroll On 3rd Avenue. We look forward to seeing all of our friends joining us on August 7th and 14th for lots of Brooklyn summer fun at the Summer Stroll. The route runs from 69th Street to 80th Street, from 6 P.M. to 10 P.M. For more information, visit www.summerstrollon3rd.com.
May 2015
Supporting American Dreams

Approved Oil is proud to partner with HeartShare St. Vincent's Services (HSVS) to provide support for young people who've come up through the foster care system. By donating to the HSVS American Dream Program, we've helped college-bound youth concentrate on their academic studies and pursue their career aspirations. As a local business run by local family men, Approved Oil will continue to demonstrate a firm commitment to improving the lives of our city's citizens, and we thank the HSVS American Dream Program for all of the incredible work they do to this same end.
March 2015
Approved Oil Shows St. Paddy's Day Support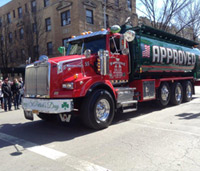 Approved Oil is honored to call Bay Ridge, Brooklyn our home. And as a longtime member of the local community, we strive to show our support for this community by getting involved whenever and wherever possible. On March 22, we put our community pride, support and involvement on display by including one of our tanker trucks in this year's Bay Ridge St. Patrick's Day Parade.

Here, you can see our truck rolling with the parade as it made its way down 3rd Avenue, which is of course just one block west of our 4th Avenue headquarters. Since 1994, the Bay Ridge St. Patrick's Day Parade has provided a great opportunity for local residents and businesses to come together for a day of family fun and community involvement. We are happy to have participated and proud to support the Bay Ridge community however we can.

Starlight Children's Foundation is a leading international charity that has partnered with more than 1,750 health care facilities and pediatric hospitals around the world. Its primary goal is to improve the lives and health of children and families. In 2015, Starlight held its 30th Anniversary Gala, which, thanks to the support of Approved Oil and others, was able to raise $1.4 million to brighten the lives of sick children. As honored as Approved Oil was to see our organization included in the Gala Journal, we were even prouder to play a role in the night's success.

Community Mainstreaming Associates (CMA) is a nonprofit organization that provides assistance to men and women with intellectual and developmental disabilities, helping them lead full and productive lives. In addition to offering in-home community habilitation, CMA operates a vocational program called Working Together and provides Medicaid coordination services. On May 11, 2015, CMA will host its 21st Annual Golf & Tennis Tournament & Bike Ride, an event that Approved Oil is delighted to sponsor and attend.
January 2015

Fontbonne Hall Academy is a Christian college prep school with a proud heritage of over 75 years of educating young women. The school attracts the best and brightest from across New York City, offering a number of scholarships, clubs and extracurricular activities that help adolescent girls develop their talents and discover their voices. It is a truly remarkable institution and one that Approved Oil has proudly contributed to for many years.
December 2014
Approved Supports Toys for Tots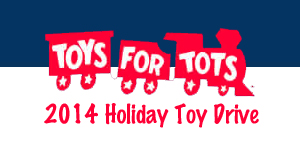 Every year, the U.S. Marine Corps Toys for Tots Foundation collects new, unwrapped toys during October, November and December to distribute as Christmas gifts, bringing smiles to the faces of less-fortunate kids throughout NYC and across the U.S. This year, Approved Oil participated in the Toys for Tots program by holding a toy drive of our own right here in our company's offices. To say the program was well-received would be somewhat of an understatement. 

In total, over 200 toys were donated and distributed by Approved Oil employees!

Reflecting on the success of this year's toy drive, Approved Oil Vice President of Fleet and Field Operations Benny Bellini wrote: "To know we have made a difference in a child's happiness, during the holiday season, is priceless. I am very proud to have been a part of this special event and of course being connected to all of the most gracious contributors here at Approved Oil." Well said, Benny.

Approved Oil would like to congratulate everyone who helped make this year's toy drive a huge success. Thank you all for helping to spread the spirit of giving this holiday season. You have done our company proud. 
October 2014
Approved Moved!
Don't worry, though. We haven't gone far. We're still in our neighborhood of Bayridge, Brooklyn ... in fact, we're just up the block. Our new, 20,000 square foot, state-of the-art facilities are located at:

6717 4th Avenue
Brooklyn, NY 11220

Please update your address books, forward all mail accordingly, and keep in mind that our move has absolutely no negative effect on our services or service area. Approved Oil is proud to continue serving residential and commercial customers throughout New York City, and our new facility will help us meet your needs quicker and more efficiently than ever.
July 2014
Approved Oil Company, the Automatic Fuel Delivery Professionals
Degree day calculation and execution of timely deliveries requires infrastructure and experience. At Approved Oil we have been making regular automatic fuel deliveries since 1937. We welcome you to hold us accountable.

The Approved Oil Guarantee:
The competitive pricing advantage only a wholesaler can provide.
Uninterrupted supply during shortages and natural disasters.
Guaranteed quality and compliance with all government specifications.
We are proud welcome Eric Sutphen to our staff. Eric comes to us with 17 years of experience running the fuel delivery division for The Hess Corporation.

Contact Eric today, he will tailor a delivery program that suits your needs and individual requirements. Your satisfaction is our primary concern.

Eric's leadership through Hurricane Sandy is legendary in our industry. No one could boast a better record of keeping oil tanks full during the crisis!

Approved Oil is excited to announce the addition of Eric Sutphen and
David Stern to our staff.
Eric ran the oil division for the Hess Corporation for 17 years and David has been running the service division for Hess since 2008.

The knowledge and expertise that made Hess the gold standard in the fuel oil business has been adopted by Approved Oil Company.
We are dedicated to deliver only the finest products with integrity.
Customer service that makes your needs our #1 priority.
Neat & timely deliveries made by professionals.
24 hour response team delivering the service you are accustomed to.
Eric Sutphen: erics@approvedoil.com (908.392.0136 or 347.909.0994 Cell)
David Stern: david@approvedoil.com (718.644.9746 Cell) 

June 2014
Welcome to the New Approved Oil Website!
Approved Oil is proud to premier its new web design featuring a whole new look and several added features. For customer convenience, the site is now divided into four comprehensive sections — Residential Fuel Oil & Services, Commercial Fuel Oil & Services, Residential Natural Gas Services, and Residential Electricity Services — each of which offers a wealth of information in an easily navigable layout. We're continuing to update the site every day, so if there's anything else that you'd like to see included, please let us know.
Black Tie International: The 4th Annual Founder's Award Dinner
The 4th Annual Founder's Award Dinner Benefitting The Child School/Legacy High School held its gala at Terrace on the Park, Queens, N.Y. 

To add to this year's excitement, retired Yankee great Mariano Rivera, a future guaranteed Hall of Famer, made a special appearance at the dinner. The Master of Ceremonies for the evening was NBC 4 New York's Gus Rosendale, weekday reporter and fill-in anchor who can be seen regularly on "Weekend Today in New York" with Pat Battle and Contessa Brewer. 

The dinner honored Vincent Theurer and Karen D'Attilo. Mr. Theurer, a leading benefactor of the school, is chief executive of Approved Oil Co., the largest independently owned residential energy firm in New York City. Ms. D'Attilo, a former school parent, is a health-care professional who has spearheaded numerous programs to the school's benefit.

Founded in 1973 by Maari de Souza with a handful of students, the Child School and Legacy High School today has 300 students and is one of New York's largest schools for children with learning differences. Because we embrace each child's unique set of skills, students who encounter difficulties at other schools often find their special talents and are able to thrive at our school, which is located on Roosevelt Island in Manhattan. - See more here.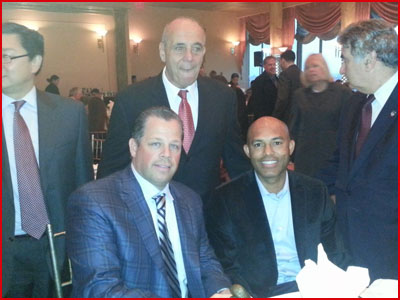 Vinny received founders award for 2014 and serves on the Board of Directors and has been affiliated for over 3 years with The Child School.
December 2013
The Deal Is Done
Approved Oil is proud to announce we've signed a multi-year agreement to lease two strategically placed terminals from Buckeye Partners L.P, one of the nation's largest petroleum pipeline operators. Our new terminals, located at 149th Street in The Bronx and at Court Street in Brooklyn, will serve as the main base of operations for our Wholesale Division. We'd like to thank our associates at Buckeye Partners L.P., as well as everybody at Soundview Energy, for working with Approved Oil to help us become a leading wholesaler of Ultra Low Sulfur heating oil, No.4 heating oil, No.6 heating oil, Ultra Low Sulfur Diesel ("on road" and "off road") and Biodiesel.
Announcing Our New Wholesale Division

Since Approved Oil first opened its doors in 1937, the company has been recognized throughout Brooklyn as the borough's leading provider of residential fuel oil and related services. Of course, over the decades our company has expanded to cover all five boroughs and become a leading provider of commercial fuel oil services as well. Now, with the arrival of our Wholesale Division, Approved Oil is poised to make history all over again. 

The Approved Oil Wholesale Division will be run by Soundview Energy, Inc., headed by its President and founder, Nick Fasano. Soundview Energy has been in the global energy business since 1991 and has traded oil in a variety of markets around the world. In addition to its global experience Soundview has been successfully involved in the New York City market for the past 23 years. Approved Oil chose Soundview to run its wholesale division because of Soundview's experience, success and impeccable reputation. Soundview brings an array of creative marketing concepts to its customers, which allows them to be competitive and at the same time manage their risk.

Please visit our new Wholesale Division online at http://approvedoil.com/wholesale-division and look out for another big announcement coming tomorrow.