If you are a new customer, welcome to Approved Oil!
It is our pleasure to serve you.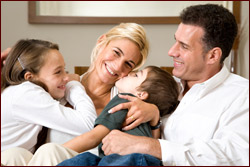 At Approved Oil, we always want our customers to have convenience with their account. Approved Oil offers its customers the ability to open a credit account so that they can manage their comfort service payments.
You can apply not only your heating oil purchases to this plan, but any equipment installations or service calls performed by Approved Oil as well.
Join our thousands of customers who receive superior service, dependability and 100% satisfaction!
Submit a New Customer Application:
You can submit a new customer application in person, over the phone, or online. If you wish to sign up online, please choose below which application applies to you:
Need more information? Please contact us.