Energy Consulting Solutions
Where others see rising energy costs, Approved Oil sees opportunity. Companies and organizations that rack up large utility bills can achieve excellent return on investments that reduce energy costs and improve energy management.
Our conservation specialists help companies and organizations in Brooklyn, Queens and Manhattan identify areas of excess cost or inadequate system management and implement cost-saving solutions. Here is a look at some of the products and services that help our clients improve profitability and outperform the competition.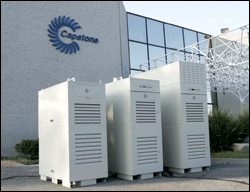 Cogeneration
Companies operating large facilities can reduce energy costs with cogeneration technology that generates heat and electrical power from one source. Also known as combined heat and power (CHP), this technology captures the excess heat generated during power production and repurposes it for heating indoor space and/or hot water. Energy waste is virtually eliminated, and the load on conventional heating systems is reduced. Similar energy gains can be made with cooling equipment.


Submetering
Property owners can use submetering to assign utility costs to tenants or units within a shared-use property. A submetering system makes it easy to assign costs on the basis of actual usage. Apartment buildings, condominiums, shopping centers and office buildings are typical users of these services.


Wireless Energy Management
A company or institution can use a wireless energy management system to control and monitor energy resources within a building or campus. A wireless system is less expensive to install than a hard-wired system and provides excellent control through a Web-based console that can be accessed from any computer. The system can manage and monitor heating, cooling, ventilation and lighting systems and gather meter data to be used in usage analyses.


Retrofit HVAC
Building owners can reduce cooling costs dramatically with a pre-cooling unit that chills air before it is introduced to an air conditioning condenser coil. By introducing lower-temperature air, you ensure a more efficient heat exchange and improve condenser efficiency.


Retrofit Lighting
Lighting technology has come a long way in recent years, and today's low-energy lighting systems can reduce lighting costs by up to 35 percent, which can translate to thousands of dollars in savings. A low-energy lighting system also generates less heat, so cooling costs are reduced. Government incentives for energy efficiency can offset the installation costs by as much as 55 percent.
We also offer a host of related services, including utility audits, energy procurement services and energy benchmarking.