Energy Benchmarking is the Law in NYC.
Approved Oil Energy is the Solution.
Updated Lists of Covered Buildings required to comply with LL87 and LL84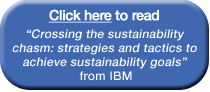 Below are the two lists of "Covered Buildings" that have just been updated by the Mayor's Office. Buildings included on these two lists are required to comply with Benchmarking (Local Law 84) and Energy Audits/Retro-Commissioning (Local Law 87).

Links to the updated "Covered Buildings" lists:


Link to the list of Covered Buildings required to comply with Energy Audits/Retro-Commissioning (LL 87):

http://www.nyc.gov/html/gbee/downloads/pdf/2016_nyc_ll87_covered_buildings_list.pdf

This list includes "Covered Buildings" that are required to file Energy Audit and Retro-Commissioning reports and their year of compliance. Buildings required to file (by December 31) should contract with their independent engineering consultants now. The testing and analysis of your heating system, which is a requirement of the LL 87 audit process, should be performed during the heating season - when your boiler is operating under a load. Energy saving recommendations included in your energy audit report will be based on your consulting engineer's inspections and data collection. Therefore, it is important that your independent engineer conduct the audit process under optimum conditions. The quality and accuracy of the data collected will have a direct impact on the quality of the energy saving recommendations included in your LL 87 audit report.


Link to the list of Covered Buildings required to comply with Benchmarking (LL 84): http://www.nyc.gov/html/gbee/downloads/pdf/2016_nyc_ll84_covered_buildings_list.pdf This updated list includes the "Covered Buildings" that are required to Benchmark annually. Reports for the current Benchmarking Cycle must be filed on or before May 1.

NYG Green Partners will be reaching out to each of its benchmarking clients with regard to the specific requirements of the data collection form.
These links will be added to our Home Page for future reference - NYG Green Partners, LLC -www.greenpartnersny.com
Note that there will be fines and violations issued to "Covered Buildings" that fail to meet Local Law filing deadlines. If you require assistance with regard to these Local Laws, please contact us for a free initial consultation.


---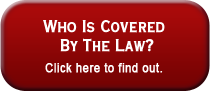 The City of New York has placed a heavy responsibility on the owners of large buildings with Local Law 84, which mandates continuous "energy benchmarking" as part of a campaign to improve energy efficiency citywide.
Approved Oil relieves the stress of compliance and eliminates the need to train staff by managing and executing the entire, complex process. We perform every compliance phase, from determining your obligations under the law to filing a complete report or update whenever necessary. We produce the initial benchmark report and perform benchmarking data maintenance to meet the City's continuing compliance requirements.


What Local Law 84 Requires
Local Law 84 is part of the "Greener Greater Buildings Plan" that the City enacted in December 2009. It requires property owners to file comprehensive reports on energy and water use. Reports are submitted online using a tool called Portfolio Manager, which is maintained by the U.S. Environmental Protection Agency (EPA).
The law covers all buildings, including condominium and coop associations, with a gross square footage of 50,000 or more. If two or more buildings in the tax lot total more than 100,000 gross square feet, both buildings are covered by Local Law 84. Also, if a condominium ownership owns two or more buildings that combine to exceed 100,000 gross square feet, all the buildings must be in compliance.
Property owners are specifically empowered to assign the compliance reporting to a consultant such as Boro Energy.
Here is a look at the steps required in the compliance process.
Determine whether property is subject to Local Law 84
Designate a benchmarking administrator, such as Blue Diamond Energy
Determine gross square footage and break it down by space use type
Compile the building's entire energy usage for the last year, including all utility usage information
Gather information on the space use attributes of the property
Send Tenant Information Collection Forms to non-residential tenants with their own utility meters
Enter all data online in Portfolio Manager and confirm that it is entered correctly
Maintain energy use records and other relevant documents for three years
Beyond Compliance: Approved Oil Drives Down Energy Costs
Approved Oil is a full-service energy consultant that views Local Law 84 compliance as an important cost-saving opportunity. As we evaluate a building for benchmarking, we can also perform a comprehensive survey of the energy use. Our certified energy auditors evaluate all energy use factors, including HVAC systems, the thermal envelope, lighting and fuel options. The energy survey report gives a clear picture of current energy use and highlights important conservation opportunities. It also serves as the blueprint for improvements that will reduce costs, increase profitability and enhance value.
We also offer a host of related services, including:
Energy audits
Utility audits
Energy procurement
Energy consulting services
We help clients save energy and improve energy management with a variety of services and technologies:
Cogeneration
Submetering
Wireless energy management
Retrofit HVAC
Retrofit lighting
High-efficiency HVAC