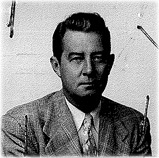 Kenneth Van Bramer Sr., Founder
---
Senior Management Team
Vincent Theurer - President & CEO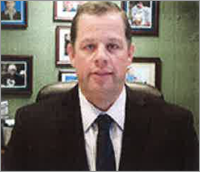 Mr. Theurer started his education of the oil business at the young age of 10 years old. He began by working with his father who taught him the basics of the business after school and on the weekends. During his time with his father he mastered boiler/burner mechanics, equipment repair and installment and the general structure of heating systems. When he received his driver's license, he moved on to delivering oil to customers and developed his knowledge of NYC logistics and routing. Over the years Mr. Theurer convinced his family to keep the business and allow him to take over the daily operations. He continued expanding through his experiences and established himself as an entrepreneur acquiring new companies and expanding his business. At 20 years old he made his first acquisition and the company started its journey of growth acquiring 11 more companies over the years. The company is now one of the largest independently owned residential energy companies in the NYC metropolitan area.
Mr. Theurer's talents are not limited to his daily business operations; he was also the president of the New York Oil Heating Association from July 2011 to July 2013 and is currently serving as the director. He is a director of the ESPA board, sits on the labor negotiating committee, which negotiates on behalf of all the companies which belong to the Local 553 union, and is a trustee to Local 553 union pension and deferred compensation fund. Mr. Theurer takes contributions to the local community very seriously and, in doing so, has been an honorary alumnus to three of NYC's private schools along with Wagner College. He serves as a board member of Bay Ridge Preparatory School, Co-Chairman of The Child School on Roosevelt Island and serves on the Board for ECHO (Emergency Children's Help Organization).
In all of his accomplishments he has had the support of his loving wife and three boys. He provides the same dedication at home as he does to his many endeavors in business by being very active in his children's education and sports teams including football, baseball and hockey.
Chris Fazio, Executive Vice President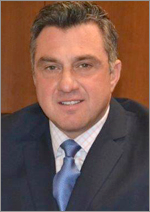 As Executive Vice President of Sales and Marketing, Chris oversees both the Approved Wholesale and Retail divisions and his responsibilities cover all customer-facing operations including sales, marketing and client relationships. His focus is to identify new opportunities and develop strategies that will support the company's continued growth.
Chris played a key role in the development of the Approved Wholesale division at inception in 2012 and spearheaded the expansion into the New Jersey marketplace in 2015.
Before his current position, Chris was Approved's VP of Marketing and Risk Management where his focus was on enhancing customer value, assuring outstanding service and competitive pricing. He developed various pricing models which supported the growth in both the residential and commercial customer base creating savings on an annual basis.
Prior to joining Approved, Chris was a commodity broker/trader on Wall Street. As a member of the New York Board of Trade from 1993 – 2007 and registered with the National Futures Association (NFA), he traded for clients which included financial institutions, hedge funds and producers across the globe.
He has served on the Business Council for the Staten Island Economic Development Corporation (SIEDC), is involved with Emergency Children's Help Organization (E.C.H.O.), and currently serves on the board of New York State Energy Coalition (NYSEC) and The National Oilheat Research Alliance (NORA).
Kevin G. Duffy, CPA/CFF, CFP®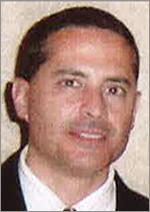 Kevin has had 28 years of diverse public accounting experience. His practice has included estate planning, financial planning, retirement planning, matrimonial litigation and division of assets, asset recovery, estate taxation, business and individual tax preparation, litigation support, and IRS and State tax resolution matters. Clientele have included lawyers, matrimonial clientele, residential and commercial developers, property management companies, construction companies (both residential and commercial), various contractor trades, fuel oil companies, hotels and restaurants, real estate agents, video gaming enterprises, insurance companies, internet sales companies, imports and exports and other retail and wholesale clients. He has assisted in civil court proceedings, participated in arbitration and mediations, and prepared various reports with regard to assorted frauds, estates, guardianships, contract disputes, audits, construction cost analyses and IRS tax resolutions. He was also involved in Initial Public Offerings, private placements, bridge financing and preparation of Form 8-K and 10 Q's. Kevin is a Certified Public Accountant, CERTIFIED FINANCIAL PLANNER(TM), Certified in Financial Forensics, Series 7,63,66 Securities License and Life & Health Insurance Licensed.
Vincent Theurer Jr. - Business Development Executive/Credit and Collections Manager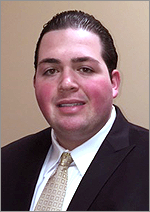 Vincent Theurer Jr. delivers over 15 years of experience in the energy industry.
His career started at Approved performing manual labor as an assistant to burner/boiler service technicians, installers, and drivers. Vincent spent several years working in a various departments, including customer service, oil delivery & route dispatching, boiler/burner service dispatching, sales & consulting, installations, and credit/collections.
Approved's phenomenal growth from a small mom-and-pop-style business into the largest family-owned oil company in New York City has provided Vincent with experience in various fields.
Vincent received his Bachelors of Business Administration (BBA) Degree from the Frank G. Zarb School of Business at Hofstra University in Hempstead, NY. Vincent also obtained his Master of Business Administration (MBA) from the Executive Master of Business Administration (EMBA) Program at Wagner College in Staten Island, NY. As an Executive MBA student, Vincent participated in the Global Competitive Business Study, which allowed him to study major international businesses in Prague, Czech Republic and Budapest, Hungary.
Vincent currently serves as the Credit and Collections Manager as well as a Business Development Executive.
Nicholas Fasano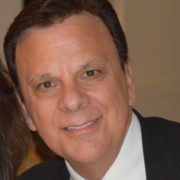 Nicholas Fasano is the founder and President of Soundview Energy, Inc., an active NY Harbor physical oil participant since its 1991 inception. Prior to that time, Mr. Fasano carried a distinguished reputation within the global trade community cultivated by a long and diverse career.
His career pathway originated at Scallop Petroleum, a wholly owned Royal Dutch Shell Group Company, where he served as the managing director of their Houston based light-end distillate trade group. After years of excellence and relationship building, Mr. Fasano embarked on an entrepreneurial venture by founding a NY based brokerage company, Bridgeview Energy.
Utilizing a unique background rooted in products blending, refinery processing, refinery feedstocks, and products trading, Bridgeview quickly became established as a unique "deal-making" brokerage operation. This creative insight became a catalytic spark for deal creation between emerging markets such as Nigeria and the domestic Gulf Coast. As Bridgeview continued to mature, the company became a conduit to a processing deal for the royal family of Abu Dhabi, the exclusive bunker supplier for Poland's fishing fleet, and premier liaison to Indonesia's LSWR market.
Ultimately, this global experience was focused inward on the New York Harbor and the SVE model was born. Leveraging years of contact and skills building, SVE was able to develop a niche in supporting downstream marketers compete and expand within the wholesale market.
In this regard, SVE currently operates in partnership with the Approved Oil Company.
Nicholas Fasano Jr.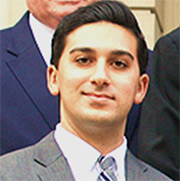 Nicholas Fasano, Jr. is the Executive Vice President of Soundview Energy, Inc. serving both as the lead physical products trader and financial position manager. He has been with SVE since 2012 garnering industry exposure to physical logistics (marine, pipeline, rail), terminal operations, and best in class quality and inspection protocols.
Prior to joining the energy industry, Nicholas graduated from the D'Amore McKim School of Business at Northeastern University with a Cum Laude degree of Bachelor of Science in Finance.

Eric Sutphen - Fuel Oil Manager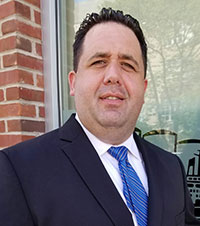 Eric Sutphen has worked in the industry for over 25 years to enhance his knowledge as a diversified Fuel Oil Specialist. Prior to that, in the US Navy, he proudly served in the Seventh Fleet. His military experience included receiving medals for Operation Desert Storm while maintaining the readiness on two War Ships: the USS Thach FFG-43 and the USS Fort McHenry LSD-43.
After receiving an Honorable discharge, Eric was hired by Amerada Hess in the Technical Services Division. It was there where he spent the next 20 years troubleshooting a wide variety of heating oil issues from the terminal reception to the nozzle tip. He built lasting relationships with the customers he assisted and managed to uphold his high personal standards even while overcoming obstacles like Y2K and Hurricane Sandy.
After Hess divested, Eric took a "long" two day vacation and immediately started at Approved Oil. He brought with him his innovative ideas and diverse experience, as well as the values instilled in him during his time with the US Navy and Hess. Eric began building a platform that has since helped Approved Oil develop into the region's leading Fuel Oil Supplier.
Outside from work, Eric enjoys spending time with his family. The family does most everything together, including attending concerts, and professional baseball and football games.
John McConnell- Director of Sales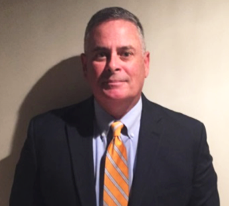 John joined Approved in July 2018 as Business Development Executive,and has been instrumental in the growth and development of profitable new business while maintaining key customer relationships.
Promoted to Director of Sales in 2019, he supports company growth, and helps our organization remain competitive by identifying and implementing sales initiatives that foster success.
An accomplished Energy professional, John has nearly 25 years' experiences in the energy industry. He began his career working on the floor of the New York Mercantile Exchange. While working at the NYMEX, John's focus was on Natural Gas and Crude Oil trading for various clients.
John began selling deregulated natural gas in 1995 for Equitable Resources Inc. Equitable Resources sales group was then purchased by The Hess Corporation in 1998. For the next 16 years John worked in various sales and sales management roles at Hess serving customers on the entire East Coast. In 2014, Hess Energy Marketing was acquired by Direct Energy where John's main focus as Senior Business Manager was concentrating on the New York City market.
John received his Bachelor's degree from State University of New York- Stony Brook University and when not working, hobbies include fly fishing, golf and spending time with wife Jennifer and three daughters, Shannon, Emily and Grace.
John Anthony Calise III - Director of Human Resources/Payroll Manager

John Calise is responsible for administering the payroll of 300-plus Approved Oil employees on a weekly basis. He also coordinates employee benefits, works with insurance brokers, maintains strong relationships with Local Unions 638 and 553, and serves as the hiring manager for all company departments, among other daily duties.
Formerly the Assistant Controller of Accounts Receivable & Payable for Blue Diamond Fuel Oil Co., Calise joined the Approved Oil staff in July 2011, stepping into a managerial position just 14 months out of school. He'd graduated from Felician College with a Bachelor of Science in Accounting and a Business Minor in May 2010.
A talented student-athlete while at Felician, he pitched for the school's Division II baseball team and was named to the New Jersey Collegiate Baseball Association's Division II/III All-State squad during his senior year.
Eileen Rossi - Customer Service Manager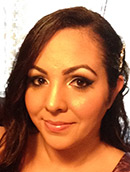 Eileen Rossi is a veteran in her field with over 20+ years experience in Customer Service across several different industries. Her Customer Service background comes from earlier managerial positions held in retail, construction and corporate settings.
Joining Approved Oil in 2014 as an Administrative Assistant to the President, she quickly rose in the ranks to become the Customer Service Manager. Her duties include but are not limited to responding and networking with clients, while ensuring employee growth and satisfaction. Her leadership skills have proven to be an asset when it comes to new hires, training staff and overall company morale. Being licensed as a NYS Notary, her integrity speaks for itself as she has demonstrated to be a true advocate for our company and employees. Eileen has also been influential in spearheading the initiative to enhance our social media and image presence. In our everchanging world, her vast knowledge and ongoing efforts assist us in the evolution of our company as we continue to grow.
Family is definitely first and foremost in Eileen's life. She has been married to her husband for 14 years and has three beautiful girls who truly reflect her dedication to be an awesome mom and dedicated wife. In her down time, Eileen enjoys photography, traveling and event planning.
Diana Blanda- Director of Operations Plumbing and Sprinkler Division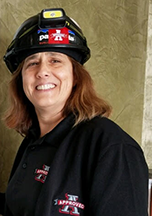 Diana Blanda has worked in the Fire Protection business for over 35 years. She got her start at Active Fire Sprinkler Corp., learning the business for 28 years under well-known industry giant Morti Hirsch. Upon Morti's death, Diana purchased the company and ran it for 7 years.
Diana has had the honor of working on such projects as the Carnegie 57 New High Rise for Extell Development, The Sky Building at 42nd street for The Moinian Group, the NYC Department of Sanitation (Spring Street, Manhattan) for the GC DeMatteis Organization, and the NYPD Police Academy ( 130-30 28th Ave., Queens) for Turner Construction.
She is fully licensed (FSP 890B), and passionate about her work.
She loves spending time with her family, and her hobbies include racketball and CKO kickboxing.