Jeff's Corner
---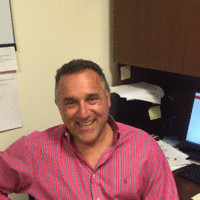 The New Normal
April 8th, 2020
As we post this blog today, it's hard to imagine that most of the world is on "hold".  It's a surreal time and experience in all our lives, as we learn new terms like Social distancing, PPE Equipment, and N-95 masks.  
As an essential service business here in New York city, Approved Oil is still operating to serve our 30,000 customers.   Our oil terminals remain open for business, our service teams are still providing boiler service and we are still out there delivering fuel oil on a daily basis.  
We are facing a "new normal," as our technicians visit customers wearing gloves and masks.  Like our customers, staying healthy and keeping families safe is at the top of their minds as they enter homes and multi-family locations. Our oil drivers naturally practice "social distancing", as there is only one driver per truck, but the days are long as the weather begins to break.  
We are doing our best to serve you, as Con Edison and National Grid are only available for certain gas emergencies. which has put additional pressures on our service staff to resolve some of the issues we would rely on the City and the utilities to do. 
We have taken precautions at our offices, heeding the city's guidance to reduce occupancy.  Managers and certain staff are working remotely to stay in touch with customers. We want to assure you that Approved is here seven days a week to serve you. 
We are in this together, and will be in touch soon to update you regarding availability for cleanup and routine maintenance.
It is our hope that the Curve will flatten soon, and life will return to normal.
In the meantime, Approved Oil is open and ready to help. 
Be safe and healthy during this critical period.