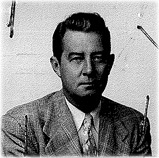 Kenneth Van Bramer Sr., Founder
---
Senior Management Team
Vincent Theurer - President & CEO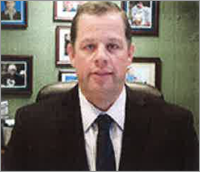 Mr. Theurer started his education of the oil business at the young age of 10 years old. He began by working with his father who taught him the basics of the business after school and on the weekends. During his time with his father he mastered boiler/burner mechanics, equipment repair and installment and the general structure of heating systems. When he received his driver's license, he moved on to delivering oil to customers and developed his knowledge of NYC logistics and routing. Over the years Mr. Theurer convinced his family to keep the business and allow him to take over the daily operations. He continued expanding through his experiences and established himself as an entrepreneur acquiring new companies and expanding his business. At 20 years old he made his first acquisition and the company started its journey of growth acquiring 11 more companies over the years. The company is now one of the largest independently owned residential energy companies in the NYC metropolitan area. 

Mr. Theurer's talents are not limited to his daily business operations; he was also the president of the New York Oil Heating Association from July 2011 to July 2013 and is currently serving as the director. He is a director of the ESPA board, sits on the labor negotiating committee, which negotiates on behalf of all the companies which belong to the Local 553 union, and is a trustee to Local 553 union pension and deferred compensation fund. Mr. Theurer takes contributions to the local community very seriously and, in doing so, has been an honorary alumnus to three of NYC's private schools along with Wagner College. He serves as a board member of Bay Ridge Preparatory School, Co-Chairman of The Child School on Roosevelt Island and serves on the Board for ECHO (Emergency Children's Help Organization). 

In all of his accomplishments he has had the support of his loving wife and three boys. He provides the same dedication at home as he does to his many endeavors in business by being very active in his children's education and sports teams including football, baseball and hockey.


Chris Fazio - Sr. Vice President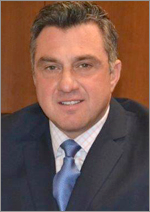 Prior to his arrival at Approved Oil, Chris was Vice President of Operations and Senior Broker/Trader for S&P Commodity Trading Corp., one of the largest firms on the trading floor of the New York Board or Trade, later acquired by the International Exchange (ICE). It was during his 25 year career on the trading floor where he developed the skills to trade various commodities, not only for his propriety account, but for his clients as well including hedge funds, financial institutions and producers across the globe. 

Chris' main goal at Approved Oil is to increase customer satisfaction through competitive pricing while offering outstanding service to all of Approved Oil's customers, whether large or small. As an experienced commodities trader, Chris' knowledge of the complex energy markets has helped us remain competitive amongst our peers but also enabled our customers to save hundreds of dollars each year by taking advantage of the various pricing programs he has put in place. 

Chris earned his Bachelor of Science in Marketing from St. John's University. He is registered with the National Futures Association, maintained membership at The New York Board of Trade from 1993-2008, and the Intercontinental Exchange from 2008-2011. He currently serves on the Business Council at Staten Island Developmental Corporation (SIEDC). 

Chris has been married to AnnMarie for over 20 years and has three children, Marissa, Christopher Jr. and Alessandra. 


Kevin G. Duffy, CPA/CFF, CFP®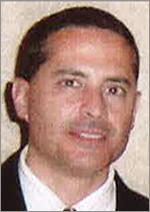 Kevin has had 28 years of diverse public accounting experience. His practice has included estate planning, financial planning, retirement planning, matrimonial litigation and division of assets, asset recovery, estate taxation, business and individual tax preparation, litigation support, and IRS and State tax resolution matters. Clientele have included lawyers, matrimonial clientele, residential and commercial developers, property management companies, construction companies (both residential and commercial), various contractor trades, fuel oil companies, hotels and restaurants, real estate agents, video gaming enterprises, insurance companies, internet sales companies, import and exports and other retail and wholesale clients. He has assisted in civil court proceedings, participated in arbitration and mediations, and prepared various reports with regard to assorted frauds, estates, guardianships, contract disputes, audits, construction cost analyses and IRS tax resolutions. He was also involved in Initial Public Offerings, private placements, bridge financing and preparation of Form 8-K and 10 Q's. Kevin is a Certified Public Accountant, CERTIFIED FINANCIAL PLANNER(TM), Certified in Financial Forensics, Series 7,63,66 Securities License and Life & Health Insurance Licensed. 


Vincent Theurer Jr.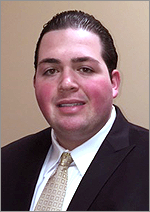 As the youngest member of the management team at Approved, Vincent Theurer Jr. delivers 10 years of experience in the energy industry. Following in his father's footsteps, Vincent started at the bottom of the corporate ladder, performing manual labor as an assistant to burner/boiler service technicians, installers, and drivers. For the past few years, Vincent has been transferred through various departments in order to gain a practical background in all facets of the business. These departments include Customer Service, Oil Delivery & Route Dispatching, Boiler/burner Service Dispatching, Sales & Consulting, Boiler Installations, and Business Development. Vincent has experienced firsthand Approved's phenomenal growth from a small mom-and-pop-style business into the largest family-owned oil company in New York City. This growth has helped Vincent build upon his strong set of family values, while providing him useful experience and many valuable opportunities for personal and professional development.

Day-to-day tasks for Vincent now include residential, commercial and industrial energy consultations, new heating system installations, price negotiations, conflict/issue resolution and other energy-related activities.

Vincent has acquired his Bachelor of Business Administration (BBA) with a concentration in Management from Hofstra University in Hempstead, NY. A Six Sigma Green Belt, he is currently enrolled in the Executive Master of Business Administration (EMBA) degree program at Wagner College in Staten Island, NY (expected completion date: spring 2015), along with a Global Competitive Business Study in Prague, Czech Republic and Budapest, Hungary.

Family and faith are the most important aspects of Vincent's life. In his spare time, he enjoys swimming, weightlifting, films, target shooting, and off-road driving. 


David Stern – Director of Sales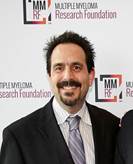 David was born into the fuel oil business and has 40 years of experience in service, installations and sales. Starting in the family oil business in 1976, he moved on to manage the service division at Empire State Fuel for 23 years. When Empire State was acquired by The Hess Corporation, a nine-year education in the system of rules, fair practice and processes by which a company is directed began. The best interests of shareholders, management, employees, customers and community took center stage.

Today as Director of Sales, apart from growth, David's focus is delivering value, quality products and superior services to our clients.

Outside of work, David's interests are his wife and kids, cooking, rock music and travel.


Fred Tamburino - Business Development Manager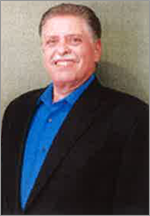 Fred Tamburino has over 35 years of experience in the oil industry. Starting in 1974, Fred has acquired experience in all phases of the oil industry, from delivering oil and installing heating equipment to conservation measures. Fred has worked as a heating equipment specialist, sales representative and regional general manager for some of the largest energy companies in the northeastern United States. He will employ his considerable talents in marketing Approved Oil Company's full product line with a focus on fuel oil, natural gas and electricity products, as well as new burner and boiler equipment sales.

Fred brings a wealth of experience and expertise to his position of Vice President - Commercial Sales. Our customers will reap the benefits of his knowledge as he works with them to craft cost effective solutions to their energy equipment needs. We are pleased to welcome Fred to the Approved Oil Company family. He is an outstanding example of the kind of knowledgeable sales staff upon which we pride ourselves. 

Anthony Formica - Customer Service Manager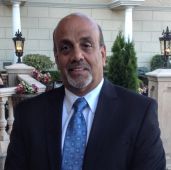 As customer service manager at Approved Oil, Anthony Formica has many important responsibilities. One of the most critical roles he fills is that of a liaison between our in-house staff, sales personnel, service technicians and delivery drivers. In this position, he works to foster a joint understanding of our company's common goals. A former credit manager with Blue Diamond Fuel, Anthony worked in IT training for 18 years before changing careers in 2007. His expertise in team building and customer relations has since been received with open arms by the energy industry and by Approved Oil's customers, who so often reap the benefits of his proactive approach.

Eric Sutphen - Fuel Oil Manager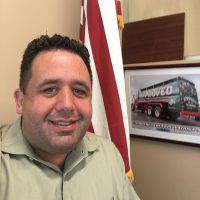 Eric Sutphen has worked in the industry for over 25 years to enhance his knowledge as a diversified Fuel Oil Specialist. Prior to that, in the US Navy, he proudly served in the Seventh Fleet for two tours of duty. His military experience included receiving medals for Operation Desert Storm while maintaining the readiness on two War Ships: the USS Thach FFG-43 and the USS Fort McHenry LSD-43.

After receiving an Honorable discharge, Eric was hired by Amerada Hess in the Technical Services Division. It was there where he spent the next 20 years troubleshooting a wide variety of heating oil issues from the terminal reception to the nozzle tip. He built lasting relationships with the customers he assisted and managed to uphold his high personal standards even while overcoming obstacles like Y2K and Hurricane Sandy.

After Hess divested, Eric took a "long" two day vacation and immediately started at Approved Oil. He brought with him his innovative ideas and diverse experience, as well as the values instilled in him during his time with the US Navy and Hess. Eric began building a platform that has since helped Approved Oil develop into the region's leading Fuel Oil Supplier.

Outside from work, Eric enjoys spending time with his family. The family does most everything together, including attending concerts, and professional baseball and football games.